Blog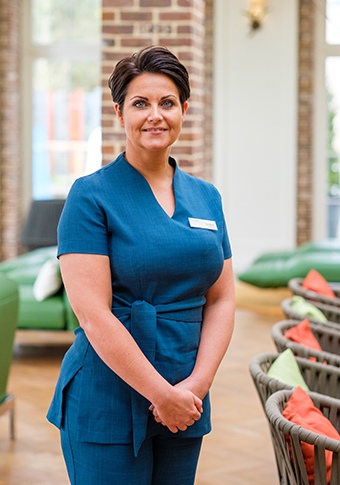 Detox into Spring
16 January 2020
It is time to Detox into Spring! Here are my top tips for detoxing your mind, body and face now that Winter is finally coming to an end...
Mind
The best way to calm your busy mind is to stop and take a breath! Box breathing is a great technique to steady yourself when you feel anxious. Aromatherapy Associates De-Stress Pure Essential Oil is the perfect product to use, take three beep breathes to really feel your stresses melting away, your mind clearing, and your spirits lifting.
Body
After a cold and busy winter, we all need some Inner Strength. Awaken your body with Aromatherapy Associates Revive Morning Bath & Shower Oil, then layer your skin with Inner Strength Body Cream. Your skin will feel nourished, whilst the powerful mind-decluttering clary sage, fortifying cardamom and focusing frankincense will be sure to put a spring in your step!
Face
The Winter months can dehydrate your skin thanks to the harsh weather and use of central heating, and now your skin needs a real boost to help it look fresh and glowing. A visit to our Skin Clinic, including a consultation using our specialist Skin Scanner, will tell you all you need to know about your skin, and the best way to target any issues you may have. The Hydration Booster Facial is perfect to replace hydration to the skin after the last few cold months, but our Skin Expert will guide you to the perfect treatment tailored to your skin type.