Blog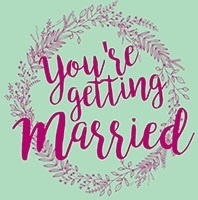 The 2018 Wedding Checklist | #GalgormInspiration
30 December 2016
12-24 Months to go…
Celebrate your engagement with a party or engagement shoot

Confirm venue & set your budget

Confirm your ceremony & book church/officiant

Start a pinterest board & follow @galgormweddings on Instagram for some #galgorminspiration

Create a wedmin email account for correspondence with suppliers & guests, or why not create your very own wedding website

Take out wedding insurance



11 Months to go...
Confirm entertainment/photographer/florist choice with your wedding planner

Pick your wedding party

Start planning the guest list

Send out 'save the dates'

Bride: think about, shop for and order your dress

Top Tip: Time for a break from the planning already? Why not enjoy afternoon tea at the resort to celebrate picking your bridal party
10 Months to go...
Arrange cake tastings and select cake supplier

Begin wardrobe research for the wedding party

Register your gift/wish list

Plan & book your honeymoon
9 Months to go...
Pick your wedding theme/style
Confirm your wedding transport
Start planning your pre & post wedding events

Top Tip: Galgorm offers the ideal Resort setting to plan an epic 3 day celebration. Make the most out of the facilities by adding on a pre-wedding pamper or post wedding brunch or BBQ
Keep your eyes peeled for our brand new Galgorm Inspiration website launching in February 2017 for even more Wedding Planning tips...