Blog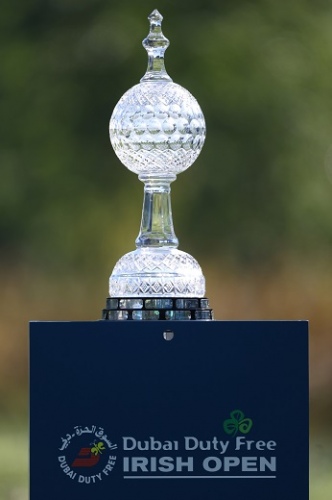 A Tournament Venue
16 October 2020
Galgorm Spa & Golf Resort was the host venue to the 2020 Dubai Duty Free Irish Open when American John Catlin won in dramatic fashion. Securing the 2020 Irish Open was a historic moment for Galgorm and demonstrated the progressive nature of Northern Ireland's premier tournament venue.
The 2020 Dubai Duty Free Irish Open at Galgorm was the fourth time the prestigious tournament was staged in Northern Ireland since 2012. It was the first time the County Antrim venue hosted the island of Ireland's national Open with the event moving to the date (Sept 24-27) vacated by the postponed 2020 Ryder Cup due to the Coronavirus pandemic.
Keith Palley, European Tour Chief Executive, said: "The Dubai Duty Free Irish Open is an integral part of the European Tour's schedule... We did it with the support of the Northern Ireland Executive who deserve our sincere thanks. We opted to move the tournament to Northern Ireland and are extremely grateful to everyone at Galgorm Spa & Golf Resort for stepping up to host us."
Watch DDFIO 2020 highlights: https://www.youtube.com/watch?v=dMV2mmqzfl4&feature=youtu.be
Galgorm Spa & Golf Resort is also home to the ISPS Handa World Invitational Men | Women, the Northern Ireland Open supported by The R&A, plus the Ulster Amateur Strokeplay Championship. The 2021 World Invitational promises to return to Galgorm as one of the most exciting and innovative tournaments in world golf when male and female professionals will compete on the same courses, at the same time and for the same level of prize money.