Blog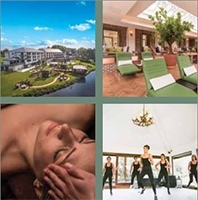 Thermal Spa Village Members Evening | 23rd November
07 November 2016
On the evening of Wednesday 23rd November, our esteemed Spa Members descended upon the beautiful Renaissance Suite at Galgorm Resort & Spa for the latest Spa Members Evening. Spirits were high and despite the frosty weather, the warmth of our guests ensured a fantastic evening of bonding over dinner and entertainment.
The evening kicked off with champagne arrival drinks, followed by a delicious hot fork buffet accompanied by the charming sounds of Danny Conlon Jnr throughout. Guest speaker John Graham brought the evenings proceedings to a close before members retired to Gillies to complete what was a wonderful evening.
Exclusive Thermal Spa Village Membership provides access to one of the finest luxury Spa Resorts in the UK & Ireland. Award-winning Spa facilities, professional service and prestigious product selection are simply a taste of the benefits you can expect to experience with your Membership. Exclusive Members' Evenings are held regularly where members have the opportunity to enjoy the facilities of Galgorm Resort & Spa while socialising with members whom they may not have met before.
Spa Membership Executive Karen Clifford spoke of the evening "I would like to take the opportunity to thank our members for the fantastic attendance at our recent Members event. These events are the perfect opportunity for Galgorm Resort & Spa to demonstrate our gratitude as well as providing the perfect atmosphere to socialise and bond with those who have formed friendships. I am thoroughly looking forward to the next Members Evening"
If you would like to learn more on the benefits of becoming a Thermal Spa Village Member, please contact kclifford@galgorm.com or view our Membership Brochure.