Blog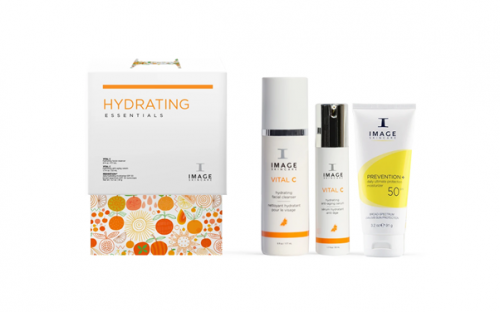 Winter-Weary Skin Saviours
17 December 2020
Hello, 2021! We've been waiting for you…
As we wave a not-so-fond farewell to the year that was 2020, the forecast of brighter days and even brighter skin is very much on the horizon. 2020 was the year of staying indoors, wearing masks and more than likely eating and possibly drinking a little more than usual, all of which have had an impact on our skin, leaving our complexion looking and feeling a little lacklustre. Common problem winter skin concerns have been exacerbated to include dehydration, acne, sensitivity and more.
This begs the question; how can we get achieve skin equilibrium this Winter? Well, this has always been a big task as we constantly move from the outdoors to indoors and not to mention the central heating, wind chills and rain we have to contend with. While it may seem daunting, we can turn this around with the right products and skincare regime to target problem skin concerns.
The first rule is not to overcomplicate things. Skincare routines should first and foremost be simple and easy to follow. Sometimes we're told to use 10 different creams depending on the time of day and how many times a week which can get very confusing. Get back to basics and start looking after your skin with an edit of key products that can be used for optimal results, beginning with a Cleanser, Antioxidant Serum, Moisturiser, SPF and add in a hydrating mask and Retinol a few times a week.
Winter-weary skin craves hydration, renewal, exfoliation and moisturisation and we've pulled together our recommendations available from The Spa at Galgorm.
Using IMAGE Vitamin C Hydrating Cleanser will help to ensure its high level of Vitamin C antioxidant will brighten the skin as it cleanses, also adding the lightweight Ormedic Balancing Anti-oxidant Serum which has hyaluronic acid to restore skin balance and hydrate dehydrated skin.
Retinol is the word on every beauty-obsessive's lips but, what exactly is it I hear you ask? Retinol is a type of retinoid that can help to treat skin concerns, improve overall skin texture and appearance by increasing the rate of skin cells turnover. It is the perfect product to help reduce the appearance of fine lines and wrinkles (we love it!). Winter is the perfect season to introduce a retinol into your skincare regime as there is less sunshine which in turn gives your skin it's much-needed time to heal itself. Introducing retinol should be done slowly and gradually, with a lower grade retinol and SPF is an absolute must to ensure complete protection from sunlight.
Up next is the IMAGE Vitamin C Repair Cream which will quench dryness whilst soothing and comforting irritated skin. Ceramides help to prevent the evaporation of moisture by forming a protective barrier on the skin, while vitamins nourish, and hyaluronic acid helps retain moisture.
One skin concern that has become more and more common as the months go on is maskne – acne caused by mask wearing. I know I have certainly noticed changes to my skin after wearing a mask, especially around the cheeks and jawline. Combining a good skincare regime alongside regular treatments will help to target those areas, particularly a Dermalux LED session available at The Spa at Galgorm. A visit to The Skin Clinic will see one of our Skin Experts examine your skin concerns and recommend a course of treatments and product recommendations to begin your journey to optimal skin health.
To celebrate the launch of our online store, we're offering 20% off IMAGE Ormedic Balancing Anti-Oxidant Serum for the month of January.
So, what are you waiting for? Let 2021 be the year of the glow with our tips on streamlining your skincare line-up.