Blog
Wedding Planning
Wedding Alternatives
Weddings come in all shapes and sizes and the beautiful thing about Galgorm Weddings is that no two are the same! Whether it's an intimate summer soiree with 25 of your closest friends and family in the Four Seasons Suite or a lavish festive shindig in the Great Hall, the choice is yours.
Whether you decide to completely ditch the norms and do it your own way or simply incorporate modern twists whilst keeping with tradition, our experienced team of wedding planners will be with you every step of the planning adventure to offer advice, share their knowledge and of course if hiccups may occur, they will wave their magic wand to fix things!
Floral Hoops
Contemporary and stylish, the floral hoop has emerged as one of 2018's most versatile must haves this wedding season. Wrapped lush greenery or pretty pastels the addition of ribbons to compliment the rose gold sheen would be a stunning addition.
Floral hoops are ideal for room dressing that is simple yet sophisticated. If you love the idea of floral hoops, why not take the plunge, forget tradition and replace your bouquet with a floral hoop – (a lightweight alternative!)
A recent wedding in the Ghost House dressed by our trusted experts Leaf Designs has only added to our fixation with floral hoops.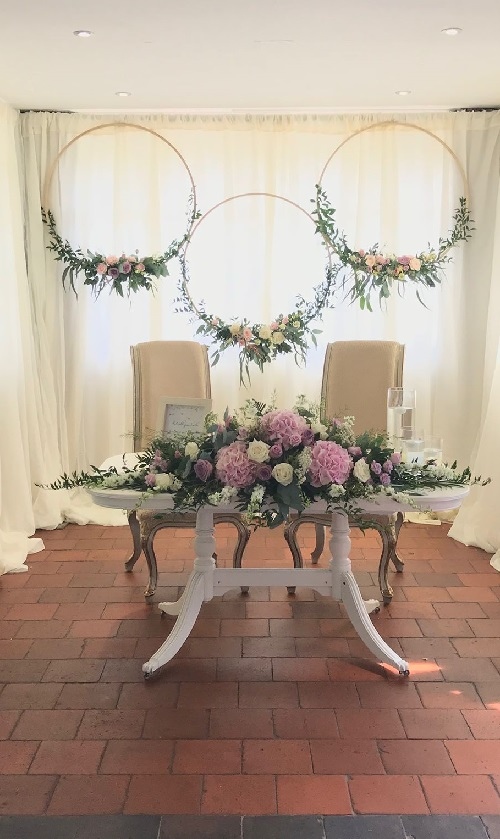 Wedding Capes
A veil is quite a synonymous symbol with weddings but if this poses more of a difficulty for you than a welcomed addition, a wedding cape could be the revolution brides have been waiting for. This is an extra way to add as much or as little drama as you like without sticking to tradition.
We loved local fashion designer Emma Murnion's take on the cape. The queen of bespoke wedding gowns, Emma made her own wedding dress with a stunning lace cape for her big day last month.
Check out her Facebook page for photos of her wedding here
Bridesmaids
So you've found your dress, now it's time to secure the perfect style for your bride tribe (we know how difficult this can be)
Each bridesmaid will have their own style and favourites to suit their shape. Why not change this up a little and have your bridesmaids in jumpsuits? The trendy substitute for dresses has proved popular amongst fashionistas and with a wide range of varieties on online stores such as ASOS, Coast & Reiss.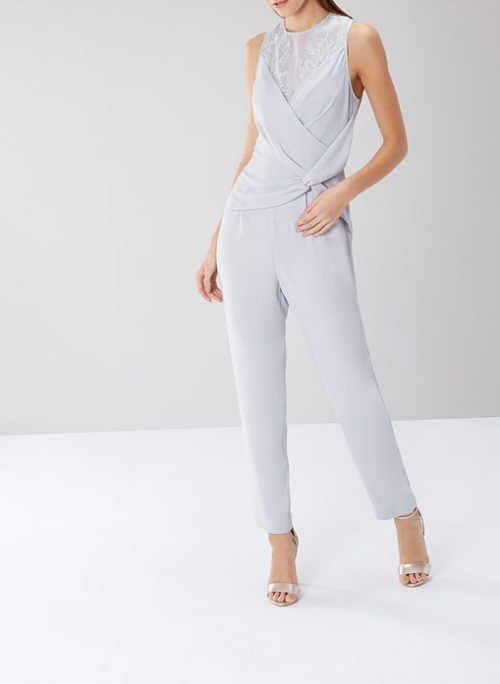 Image courtesy of Coast
Cheese wheel
Rejoice cheese lovers, we think you might you might love this one! If you don't have a sweet tooth, why not replace your cake with a cheese wheel. From mozzarella to cheddar, parmesan to swiss, our experienced team can provide authentic cheese wheels.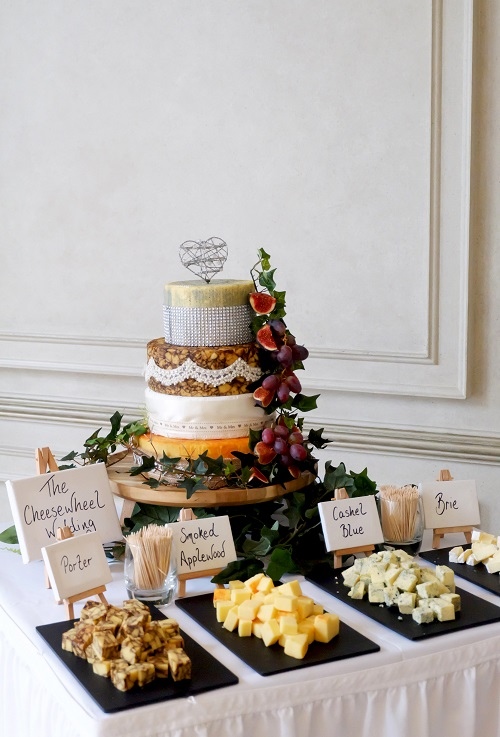 Popcorn Bar
A tasty arrival awaits with one of our newest additions, the popcorn bar! Treat your guests to something different to nibble on ahead of dinner. Contact one of our wedding team now
Bridal Speeches
Speeches are male dominated at weddings with the best man, father of the bride and the groom. Unconventional brides may want to discard of this tradition and take to the floor to give their guests a giggle with about the newlyweds first encounter or share some anecdotal times spent with their partner. Show the boys that they're not the only ones who can take to the floor!
So without further ado, it's time to get planning!