Blog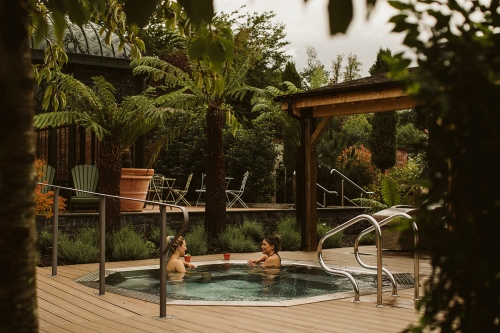 Galgorm Spa & Golf Resort Celebrates Double Win With Two Prestigious Spa Awards
19 November 2020
Launched in 2012, the World Spa & Wellness Awards recognise and reward the work that Spas do around the globe, honouring Hotel and Resort Spas in all regions. One of the leading honours in the industry, the awards acknowledge excellence of care, and service and standards, aiming to inspire Spas around the world and raise global industry standards.
The prestigious awards ceremony, a firm favourite within the spa calendar, which for the first time was held virtually on Monday 16th November 2020, due to the ongoing coronavirus pandemic, saw spa professionals from across the world tune in to celebrate excellence within the industry. 15 spas and wellness resorts were crowned winners, with Galgorm Spa & Golf Resort, situated in Ballymena, Northern Ireland – walking away with the much-coveted Resort Spa of the Year accolade.
Prior to this Galgorm Spa & Golf Resort was also the recipient of another recent award, that of Best Spa Experience in UK and Ireland with the consumer facing Condé Nast Johansens UK, Ireland, Europe & the Mediterranean, Awards for Excellence 2021.
The Condé Nast Johansens Awards for Excellence acknowledge, reward and celebrate excellence across their recommended properties and are a trusted mark of quality recognised by consumers and travel professionals alike.
"We are absolutely delighted to have won not one but two prestigious awards, not least amidst such a devastating global pandemic. As Northern Ireland's premier luxury spa hotel, we are continually innovating to bring guests and visitors the best possible Spa experience".
"Over the past ten years, Galgorm Spa & Golf Resort has invested more than £60 million into its facilities and has plans for further expansion of over £15 million over the next five years. The investment has helped lead to a string of accolades for the Resort and we are delighted to be crowned winners of the Best Spa Experience across the UK and Ireland at The Condé Nast Johansen's Awards for Excellence as well as Resort Spa (Western Europe & Scandinavia) at the World Spa & Wellness Awards, building on our reputation within industry and within the minds of our consumers, for superb facilities and outstanding service".
"Earlier this year we revealed a new, dramatically enhanced Thermal Village and Spa provision, boasting a suite of new attractions for spa guests, including a 10 metre vitality pool on the shores of the River Maine, a Palm House bar and relaxation area and a brand new Salt Room for halotherapy experiences".
Colin Johnston – Galgorm Collection, Managing Director