Blog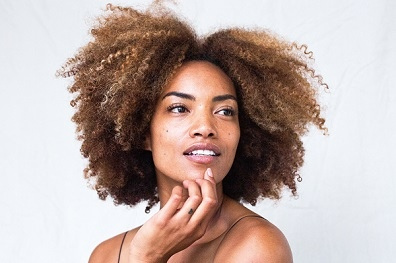 Vitamin C | Your Questions Answered
09 August 2021
Vitamin C – the hero product has become a much talked about ingredient for skin health over the last year and I certainly am on board with using it, the use of this will help transform your skin as it fights off free radicals formed by UV radiation. I hope I have answered some of your questions and I cannot recommend enough to try at least one product, you will be hooked!
What can vitamin C do for our skin?
Vitamin C works as an antioxidant, so in simple terms, an antioxidant helps to prevent or reduce damage to our cells. Application of Vitamin C to the skin helps to keep it healthy and glowing!
Are there different types of vitamin C?
There are 6 types so something for everyone!
Ascorbic Acid - this is the most effective form of Vitamin C to penetrate the skin.
Sodium Ascorbyl Phosphate - this is a little different as when you apply the product to the skin it then converts to Ascorbic Acid thus making it less active however this will make it less irritating
Magnesium Ascorbyl Phosphate - this would be the most hydrating and soothing of them all so particularly good for sensitive skin
Sodium Ascorbate - this falls under mineral salts so and this form is the sodium salt of ascorbic acid, it also converts to this when applied to the skin so again this is a lot gentler
Calcium Ascorbate - this helps the skin to heal and helps with fine lines and age spots
Ascorbyl Palmitate - this is both boosting and brightening, this is non-irritating so excellent for those skins that need a little bit of soothing
Is it an active ingredient - how should it be kept and is there a shelf life to it? Will it lose its potency?
It is indeed an active ingredient so should be stored correctly to ensure you get the very best from its brilliance – buy if you can in a dark glass bottle and store in a cool room, always double-check that the lid is on correctly…. It is too good to waste!
How do I apply the products – I've heard it's thin to thick?
Indeed, the rule of thumb is thinnest product to thickest so if applying Vitamin C Serum apply your moisturiser afterwards.
Should I apply vitamin C once or twice a day?
In general vitamin C products should be applied in the morning before heading out for the day, when UV radiation is at its highest however always, always, always add an SPF in all seasons, just because you can't see the sun doesn't mean it isn't getting through to the skin so don't waste all that hard work of looking after your skin and then not protecting!
Can any skin type get the benefits – should any skin type be cautious?
If you are hyper-sensitive you may have a mild reaction to Vitamin C, however, there are four ingredients you should not mix with Vitamin C
Benzoyl peroxide is used as a treatment for mild to moderate acne, when combined this will actually oxidize the Vitamin C
Retinoids contain anti-ageing compounds that help reduce the appearance of fine lines and wrinkles and boost collagen production. Combining retinol with Vitamin C is a recipe for peeling, redness, and irritation. If you do want to use retinol it is best to use the Vitamin C in the morning and Retinol at night (an SPF is a MUST for use of Retinol)
Niacinamide takes out all the good properties of Vitamin C and makes it into a substance that can cause redness and trigger breakouts.
Alpha hydroxy acids (AHAs) and beta hydroxy acids (BHAs) are chemical exfoliants that can totally transform your skin game, they are all acidic ingredients so may irritate the skin so it would be best to alternate between them and Vitamin C
Are there any side effects when using it?
Some people may experience, itching, tingling when applying, redness, or mild skin irritation. If you do remove straight and leave for a few days, stay away from anything else with active ingredients using perhaps a gentle cleanser or moisturiser
What's the easiest way to incorporate it?
I would apply a small amount of Vitamin C Serum to cleansed skin in the morning followed by your SPF to see how your skin feels
Is it like retinol where you need to build up a tolerance?
I would recommend starting off in the morning and if no irritation start to introduce in the evening if you do have hyper-sensitive skin perhaps start with every other day and see how your skin reacts
Should I use SPF after using products with vitamin C?
Vitamin C helps to fight free radicals so applying another layer of SPF will ensure your skin is protected and will help with the visible signs of ageing….. keep those wrinkles away! The two products that I highly recommend – IMAGE Vital C hydrating anti-ageing serum IMAGE PREVENTION+ daily matte moisturiser SPF 32+
Shop from Galgorm Resort Shop now!