Blog
The Royal Wedding
The Royal Wedding
It goes without saying we love weddings here at the Resort. We love them that much we have a dedicated team of our Wedding Planners who help you craft your perfect day.
Whether it's an intimate gathering with your closest friends and family in the Four Seasons Suite, a lavish shindig in the Renaissance Suite or the Grandeur of the Great Hall with a 300 strong guestlist, we can cater for any type of Wedding with three very different Suites and two stunning ceremony rooms fit for any Prince or Princess.
One Wedding that has dominated Wedding Blogs and been splashed across glossy magazines throughout the globe has been Prince Harry and Meghan Markle's marriage only a few weeks away. Undoubtedly, one of the most highly anticipated Weddings this year (sorry 2019 Brides!)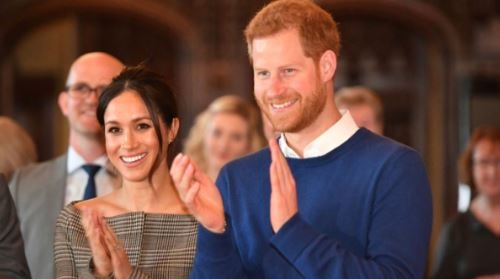 (Photo courtesy of Kensington Palace Twitter)
The Ceremony
Commencing at 12 noon on Saturday 19th May, Meghan will make her way to St. George's Chapel at Castle Windsor where adoring fans will line the streets of London to try and catch a glimpse of the future Princess. When the ceremony has come to an end, the newlyweds will make their way through Windsor Town.
The Invites
Keeping with Royal tradition, the invites have been made by Barnard & Westwood who has had a working relationship with the Royals for over two decades. The highly anticipated invites have been printed in gold ink and feature the three-feathered badge of the Prince of Wales.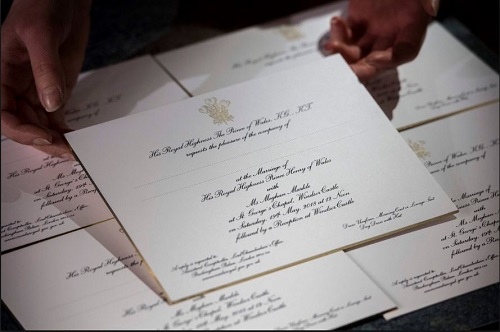 (Photo courtesy of Kensington Palace Twitter)
The Cake
Meghan and Harry broke tradition and opted to go for a small independent company to supply their Wedding Cake. Violet Cakes located in East London is home to some of the tastiest treats in the U.K. Propelled into the media since being announced as the cake supplier, proprietor Claire Ptak, a Californian Pastry chef has been overwhelmed with the media coverage that has been generated.
Post Ceremony Celebrations
Amongst the 600 wedding guests going to the ceremony, an additional 1,200 members of the public have been invited to Windsor Castle for some post-ceremony celebrations.
After the formalities, the couple will all with have a lunch reception with congregation guests which will be followed by an evening reception for close family and friends. Just like any Great Hall or Renaissance Wedding, this lavish party will be dripping with grandeur and will no doubt go on to early hours of the morning.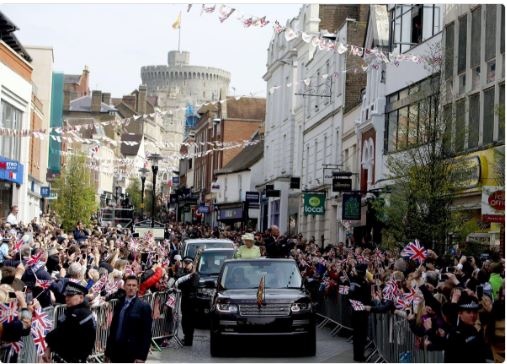 (Photo courtesy of Kensington Palace Twitter)
Chosen Charities
What do you get a couple that has everything? It can be a tricky one but the newly-weds to be have asked that all guests to donate to charities they have hand-picked themselves. From the armed forces to women's empowerment, seven charities will gratefully receive donations thanks to couple.
The Dress
As we thought, there hasn't been any clues given away about Meghan's wedding dress however, that hasn't stopped speculation. In the past, Royal brides have always opted for the traditional style of gown. In 2011, Kate Middleton wore a long sleeve lace dress with a flared bottom. The Queen loaned her a stunning tiara that matched perfectly with her floor-length veil. As an elegant and glowing bride, Meghan will undoubtedly be equally as beautiful on her big day.
The Photographer
It was announced last week that Alexi Lubomirski will photograph Meghan and Harry's big day. The very talented portrait photographer photographer their engagement last November.
So now that you have the low down- clear your diary. If you weren't so lucky so to receive an invite, why not join us for A Royal Afternoon Tea with the event being shown live on the big screen! And if you don't want to miss any detail, be sure to follow Kensington Palace on Twitter for the latest updates on the Wedding.